Museums in Buenos Aires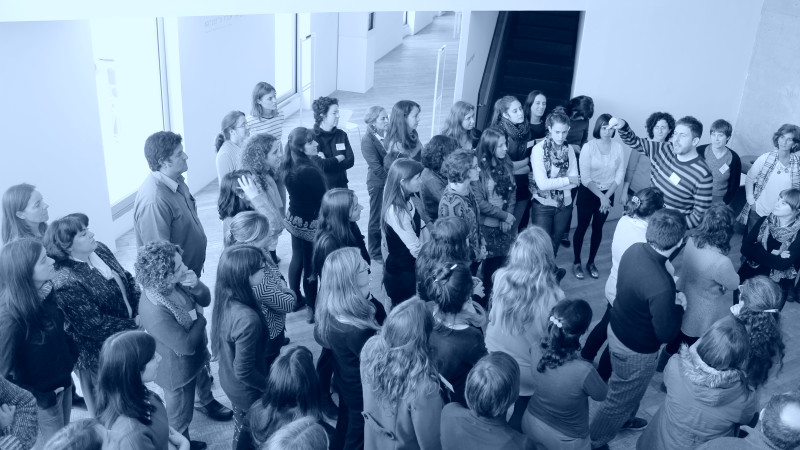 Published 31-08-2015
Gain deeper insight of some outstanding cultural organizations in Buenos Aires and its surroundings. Visit them before, during and after the conference.
MAT / Museo de Arte Tigre
Paseo Victoríca 972, Tigre, Pcia. de Buenos Aires.
www.mat.gov.ar
Conceived as a house museum, it operates as a historic building on the Delta and is a magnificent example of Beaux Arts architecture. MAT features an important collection of Argentinian art from the 19th and 20th centuries and also presents temporary exhibitions.
The Culture Agency from Tigre invites attendees for a boat tour through the Delta rivers, with stunning views of the natural landscape and a short stop at the Sarmiento Museum. Afterwards the MAT will host a visit around the museum and an informal lunch.
The event will begin at 10:30 AM at the Estación Fluvial Tigre (Gral. Bartolomé Mitre 305, Tigre). You can get there by train from Retiro Train Station (schedule: www.trenmitre.com.ar) or hire a car recommended by the hotel.
Boat tour around Delta & visit to MAT. Saturday, September 5, 10:30 AM-3:30 PM 
To join this activity, please write to albertinaok@gmail.com (spaces are limited)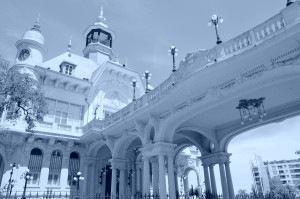 MAMBA / Museo de Arte Moderno de Buenos Aires
Av. San Juan 350, San Telmo
www.museodeartemoderno.buenosaires.gob.ar
Mamba is the museum in Argentina for modern and contemporary Argentine art. Offers exhibitions, public programs and has a major publishing project.
Mamba welcomes all participants for the opening reception and a visit to the museum and its temporary exhibitions, to include "Rhythms of Materiality in Argentine Art of the Sixties,"Reimagining the Museum Opening Reception. Tuesday, September 1, 7:00 -9:00 PM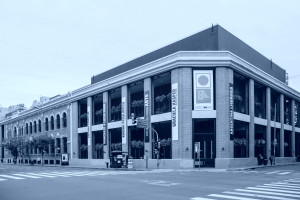 MNBA / Museo Nacional de Bellas Artes
Av. del Libertador 1473, Recoleta
www.mnba.gob.ar
The MNBA, founded in 1896, houses one of the most important art collections in Latin America. Its collections of 19th-century European and Argentine art are notable.
The MNBA invites you to visit the temporary exhibition "Tekoporã, Indigenous and Popular Art from Paraguay. Museo del Barro Collection," curated by Ticio Escobar, one of the conference speakers (who will attend the event) and the recently reopened exhibition galleries of the permanent collection. A reception will be held at the museum terraces.
Visit and reception. Wednesday, September 2, 6:30 – 8:30 PM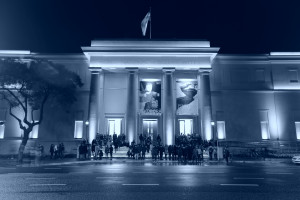 MALBA / Museo de Arte Latinoamericano de Buenos Aires
Av Pres. Figueroa Alcorta 3415, Palermo
www.malba.org.ar
MALBA preserves and exhibits a collection of modern and contemporary artists from Latin America from 20th century till nowadays. It combines a dynamic calendar of temporary exhibitions and display of the permanent collection, and offers different public programs.
MALBA invites for a visit to the museum, focusing on its collection and the temporary exhibition "Young Polesello 1958-1974," dedicated to this prestigious Argentine artist. A reception will be held at the museum.
Visit and reception. Wednesday, September 2, 6:30 – 8:30 PM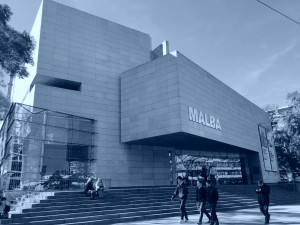 CC Kirchner / Centro Cultural Kirchner
Sarmiento 151, Centro
www.culturalkirchner.gob.ar
The CC Kirchner is located in a historic and iconic building – the National Post Office- restored by the State to become a major cultural center, opened in May 2015.
The CC Kirchner invites attendees to visit the building and its exhibitions, and the MICA/Argentine Cultural Industries Market. At 8:00 PM attendees will have the chance to view an interdisciplinary show at The Blue Whale, its impressive auditorium, about 200 years of Argentine history and culture (300 tickets available). 
Visit & show. Thursday, September 3, 6:30 – 9:00 PM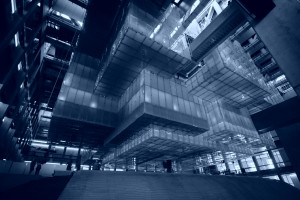 Museo del Cine Pablo Ducrós Hicken
Agustín R. Caffarena 51, La Boca
www.museodelcine.buenosaires.gob.ar
The museum was created in 1971 based on the private collection of Ducros Hicken, an Argentine researcher. In 2011 it reopened in its permanent location, a historic building in the neighborhood of La Boca.The museum – a pioneer of its type in Argentina and Latin America- owns the country's largest archive of films, photographs and costumes.
Venue for some of Reimagining the Museum workshops.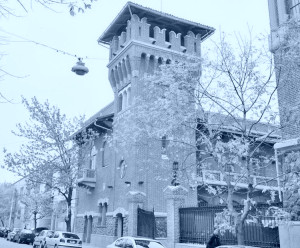 Museo de la Ciudad de Buenos Aires
Defensa 185, Downtown
www.museodelaciudad.buenosaires.gob.ar
The museum was founded in 1968 with the mission of reflecting on the memory of the "porteños" (natives from Buenos Aires) through everyday life objects. It comprises four buildings (two under restoration) that represent one of the few examples of housing in Buenos Aires from mid-18th to the beginning of 19th centuries.Reimagining the Museum Closing Party. Altos de Elorriaga House. Friday, September 4, 7-10 PM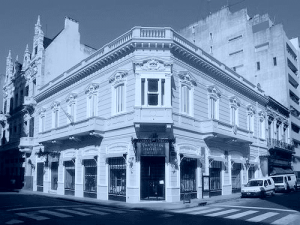 Fundacion Proa
Av. Pedro de Mendoza 1929, La Boca
www.proa.org
Proa is a cultural institution located in La Boca neighborhood beneath the South Art District, and a significant reference for contemporary visual arts in Buenos Aires. Proa offers temporary exhibitions and organizes seminars, conferences, concerts, film festivals and theater performances. On its Web platform it offers academic content, has radio and TV channels., Its programs are based on the diffusion of main artistic movements from 20th and 21st centuries, and the development of education projects, with the permanent support of Techint company. You can visit the temporary exhibition "Daros Latinoamérica,", the bookstore, and enjoy an incredible view of La Boca from the Café Proa.
Visits, Tuesday to Sunday, 11:00 AM to 7:00 PM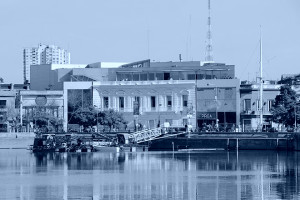 Espacio Fundación Telefónica
Arenales 1540, Recoleta
www.espacio.fundaciontelefonica.com.ar
Espacio Fundación Telefónica offers different initiatives that accompany the Digital Culture movement: semipermanent and temporary exhibitions, workshops for families and schools, and series of conferences. Now you can visit the exhibitions "Communication Ecosystem" and "Big Bang Data", with different approaches to this context of permanent technological evolution
Visits Monday to Saturday, 2:00 – 8:30 PM.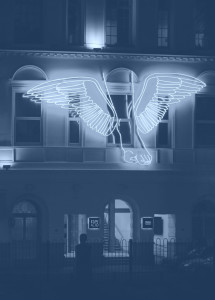 ---
Alejandra Dixon

Felicitaciones por la propuesta!
Me interesaría ir al Centro Cultural Nestor Kirchner, el Jueves a las 20hs, en el que mencionan que hay una disponibilidad de 300 entradas.
Cómo hago para reservar 3?
Gracias!
Leave a message