Fundación TyPA (Teoría y Práctica de las Artes) in Argentina, and AAM (American Alliance of Museums), in the USA, joined forces to develop and present
Reimagining the Museum – Conference of the Americas
. The first convening of its kind, it brought together more than 600 museum professionals from the region and the world. 
Reimagining the Museum
will explore successful museum transformations by discussing challenges, sharing examples of innovation and cross-cultural collaboration and learning how to initiate change. We looked forward to developing a network of professionals from the Americas, which will be an important tool to continue promoting positive transformation in the museum field.
In recent decades, technological, social, political, environmental and economic change has significantly altered the expectations of consumers in the Western hemisphere and globally. Museums who are striving  to retain, expand and engage audiences face challenges as competition for leisure time intensifies and visitors interact differently with museums. Reimagining the Museum offerd an opportunity for shared understanding on the new needs and expectation of the current and emerging generation of museums visitors in Latin and North America, inventive approaches in enhancing audience engagement and community accessibility strategies, and the organizational vision and leadership needed to not only survive–but thrive.
At the
Usina del Arte
, Buenos Aires, Argentina, September 2-4, 2015.
Three intensive days of lively discussions and exciting meetings and more than 50 sessions:
. 4 KEYNOTE PRESENTATIONS featuring international experts in museums and culture
. 9 PANEL DISCUSSIONS comprised of 50 museum experts from Latin and North America
. 3 INTIMATE CONVERSATIONS with 3 of the speakers
. 2 sessions comprised of BRIEF PRESENTATIONS of 16 CASE STUDIES
. 1 SESSION USING A TRIAL FORMAT where a controversial museum topic was judged
. 1 UNCONFERENCE
. 1 COMPETITION  among 5 outstanding projects with a prize
. 9 instensive, small SMALL GROUP WORKSHOPS on timely and practical museum topics
. 1 WORKSHOP for all participants to formulate the first-ever "Manifesto for Museums of the Americas"
. 1 PROFESSIONAL EXPO with 11 stands from 5 countries
. 18 THEMED CONVERSATIONS during the lunch hour at the TyPA/Café designed to encourage conversation on potential collaborations and partnership
. 5 VISITS AND ACTIVITES at prominent Buenos Aires museums
. 1 POP-UP MUSEUM focused on the role of imagination in museums
. 1 CLOSING PARTY with music and dancing 

AAM – American Alliance of Museums
The world's largest museum service organization, the American Alliance of Museums strengthens museums through leadership, advocacy and collaboration. AAM has been bringing museums together since 1906, helping to develop standards and best practices, offering essential resources and career development and providing advocacy on issues of concern to the entire museum community. AAM represents a membership of nearly 26,000 institutions and individuals from all 50 U.S. states and nearly 60 countries. Its Annual Meeting and MuseumExpo, the largest gathering of museum professionals in the world, attracts over 5,000 museum professionals in the US and globally and features educational sessions addressing issues and challenges common to the museum field. AAM has provided professional development programs in other countries and administers Museums Connect, a U.S. Department of State grant program that partners museums and communities in the U.S. and abroad to address social issues and cultural diplomacy. AAM works in close collaboration with ICOM-US, a non-profit, non-governmental organization dedicated to the improvement and advancement of the world's museums and the museum profession as well as the preservation of cultural heritage. The mission of ICOM-US is to facilitate and increase U.S. museum professionals' participation in the worldwide cultural community as well as represent and advocate for U.S. museums' international interests, collaborations and perspectives.

Fundación TyPA – Teoría y Práctica de las Artes
Fundación TyPA – Teoría y Práctica de las Artes, based in Buenos Aires, provides training and advocacy in the fields of literature, museums, film and the arts throughout Latin America. It organizes workshops and conferences, conducts and publishes research, offers advice and organizes collaborative networks to support cultural production and foster communication around the world. Over the past 10 years, TyPA has brought experts from leading institutions across the world to Latin America to lead trainings, serving nearly 500 museum professionals through its professional development initiatives. Recent programs have focused on art and social integration, creative management, the role of visitors, communications and marketing, and designing innovative experiences. The TyPA Lab for Museum Management, created to train a new generation of museum leaders in Latin America, was initiated in 2013 and is reputed to be one of the most original and effective training institutes in the field.
Reimagining the Museum Team
Fundación TyPA – Teoría y Práctica de las Artes
Direction: Américo Castilla
General Coordination: Juana Torino
Programming: Ana van Tuyll
Networking: Violeta Bronstein
Communication: Tatiana Becco
Communication Consultant: Guadalupe Requena
Production: Maia Pérsico
Expo: Mónica Pérez
Volunteers Coordination: Florencia González Langarica y Agustina Lipovich
Administration: María del Mar Espinosa
AAM – American Alliance of Museums
Dean Phelus
Madeline Vadkerty

You could gain deeper insight of some outstanding cultural organizations in Buenos Aires and its surroundings. Visited before, during and after the conference.
MAMBA / Museo de Arte Moderno de Buenos Aires
Av. San Juan 350, San Telmo
www.museodeartemoderno.buenosaires.gob.ar
Mamba is the museum in Argentina for modern and contemporary Argentine art. Offers exhibitions, public programs and has a major publishing project.
Mamba welcomed all participants for the opening reception and a visit to the museum and its temporary exhibitions, that included "Rhythms of Materiality in Argentine Art of the Sixties,"Reimagining the Museum Opening Reception. Tuesday, September 1, 7:00 -9:00 PM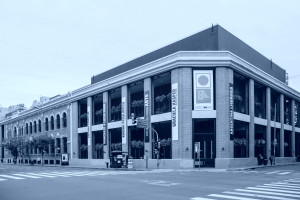 MNBA / Museo Nacional de Bellas Artes
Av. del Libertador 1473, Recoleta
www.mnba.gob.ar
The MNBA, founded in 1896, houses one of the most important art collections in Latin America. Its collections of 19th-century European and Argentine art are notable.
The MNBA invited you to visit the temporary exhibition "Tekoporã, Indigenous and Popular Art from Paraguay. Museo del Barro Collection," curated by Ticio Escobar, one of the conference speakers (who will attend the event) and the recently reopened exhibition galleries of the permanent collection. A reception was be held at the museum terraces.
Visit and reception. Wednesday, September 2, 6:30 – 8:30 PM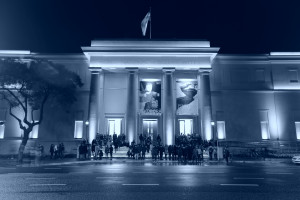 MALBA / Museo de Arte Latinoamericano de Buenos Aires
Av Pres. Figueroa Alcorta 3415, Palermo
www.malba.org.ar
MALBA preserves and exhibits a collection of modern and contemporary artists from Latin America from 20th century till nowadays. It combines a dynamic calendar of temporary exhibitions and display of the permanent collection, and offers different public programs.
MALBA invites for a visit to the museum, focusing on its collection and the temporary exhibition "Young Polesello 1958-1974," dedicated to this prestigious Argentine artist. A reception will be held at the museum.
Visit and reception. Wednesday, September 2, 6:30 – 8:30 PM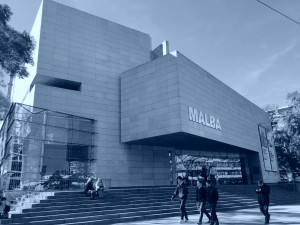 CCK / Centro Cultural Kirchner
Sarmiento 151, Centro
www.culturalkirchner.gob.ar
The CCK is located in a historic and iconic building – the National Post Office- restored by the State to become a major cultural center, opened in May 2015.
The CCK invited attendees to visit the building and its exhibitions, and the MICA/Argentine Cultural Industries Market. 
Visit. Thursday, September 3, 6:30 – 9:00 PM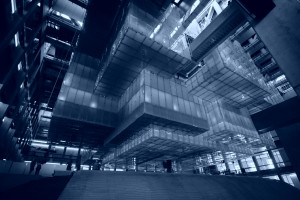 Museo del Cine Pablo Ducrós Hicken
Agustín R. Caffarena 51, La Boca
www.museodelcine.buenosaires.gob.ar
The museum was created in 1971 based on the private collection of Ducros Hicken, an Argentine researcher. In 2011 it reopened in its permanent location, a historic building in the neighborhood of La Boca.The museum – a pioneer of its type in Argentina and Latin America- owns the country's largest archive of films, photographs and costumes.
Venue for some of Reimagining the Museum workshops.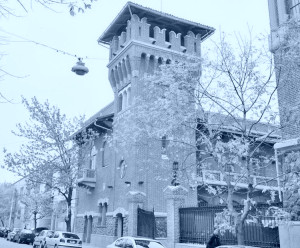 Museo de la Ciudad de Buenos Aires
Defensa 185, Downtown
www.museodelaciudad.buenosaires.gob.ar
The museum was founded in 1968 with the mission of reflecting on the memory of the "porteños" (natives from Buenos Aires) through everyday life objects. It comprises four buildings (two under restoration) that represent one of the few examples of housing in Buenos Aires from mid-18th to the beginning of 19th centuries.
Reimagining the Museum Closing Party. Altos de Elorriaga House. Friday, September 4, 7-10 PM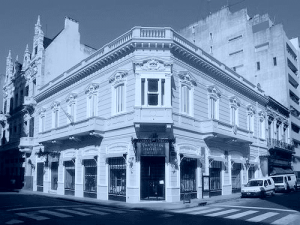 MAT / Museo de Arte Tigre
Paseo Victoríca 972, Tigre, Pcia. de Buenos Aires.
www.mat.gov.ar
Conceived as a house museum, it operates as a historic building on the Delta and is a magnificent example of Beaux Arts architecture. MAT features an important collection of Argentinian art from the 19th and 20th centuries and also presents temporary exhibitions.
The Culture Agency from Tigre invites attendees for a boat tour through the Delta rivers, with stunning views of the natural landscape and a short stop at the Sarmiento Museum. Afterwards the MAT will host a visit around the museum and an informal lunch.
Boat tour around Delta & visit to MAT. Saturday, September 5, 10:30 AM-3:30 PM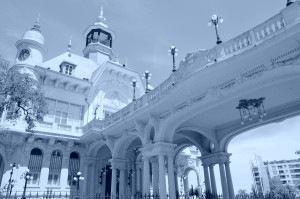 Fundacion Proa
Av. Pedro de Mendoza 1929, La Boca
www.proa.org
Proa is a cultural institution located in La Boca neighborhood beneath the South Art District, and a significant reference for contemporary visual arts in Buenos Aires. Proa offers temporary exhibitions and organizes seminars, conferences, concerts, film festivals and theater performances. On its Web platform it offers academic content, has radio and TV channels., Its programs are based on the diffusion of main artistic movements from 20th and 21st centuries, and the development of education projects, with the permanent support of Techint company.
You could visit the temporary exhibition "Daros Latinoamérica,", the bookstore, and enjoy an incredible view of La Boca from the Café Proa.
Visits, Tuesday to Sunday, 11:00 AM to 7:00 PM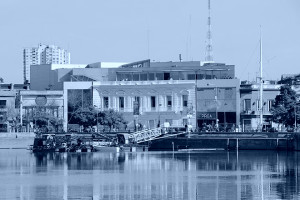 Espacio Fundación Telefónica
Arenales 1540, Recoleta
www.espacio.fundaciontelefonica.com.ar
Espacio Fundación Telefónica offers different initiatives that accompany the Digital Culture movement: semipermanent and temporary exhibitions, workshops for families and schools, and series of conferences. 
You could visit the exhibitions "Communication Ecosystem" and "Big Bang Data", with different approaches to this context of permanent technological evolution
Visits Monday to Saturday, 2:00 – 8:30 PM.